The California Assembly has moved a bill forward that was introduced by Assembly Member Miguel Santiago and co-authored by Senator Scott Wilk, called AB 943, that will threaten the future renewal of SOAR. The bill would require citizen initiatives to receive 55% of the vote if the initiative expressly stops development or construction within a city, county, or city and county.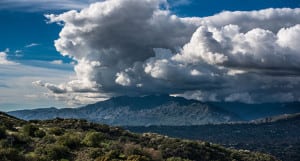 Increasing the number of votes needed to renew SOAR in 2050 would encourage SOAR opponents to throw even more obstacles at the renewal campaign.  This past election the countywide SOAR measure received 59% of the vote, only 4% above the proposed new threshold of 55%.
As you can imagine the development industry is lining up in support of this bill.  It recently picked up 5 additional assembly member sponsors as it moved out of its first committee.
While we believe this bill violates the State Constitution, it would be far better for us to have this bill defeated now in the legislature than having to fight its constitutionality in court.
We need your help to oppose this bill! To that end, we are asking everyone to join us and write your elected state representatives expressing your strong opposition to AB 943.  The SOAR organization has taken an official position to oppose AB 943.
Please send emails to these Ventura County elected representatives: Senators Hannah-Beth Jackson and Henry Stern and Assemblymembers Jacqui Irwin and Monique Limon.
Assemblymember Jacqui Irwin
Assemblymember Monique Limon
Senator Hannah-Beth Jackson
Senator Henry Stern
They need to know that SOAR supporters are opposed to tampering with the initiative process, a fundamental right provided to citizens by the California Constitution.
The initiative process has preserved the uniqueness of Ventura County. Raising the threshold to 55% will threaten SOAR's renewal and other similar initiatives that protect open space and farmland. Tell your State legislators to strongly oppose AB 943 and do everything they can to make sure it is defeated.
For background, the bill analysis from the Assembly Elections and Redistricting Committee states:
 "… there is no precedent for the Legislature to create a supermajority vote requirement in state statute. In fact, it is unclear whether it is constitutional for a state statute to impose a supermajority vote requirement for the approval of an initiative measure, given that the imposition of a supermajority vote requirement could serve as a significant limitation on the power of the initiative that is reserved to the voters under the California Constitution."
The complete text of the bill can be viewed here.