We've known since Day 1 that Measure F's strategy is one of deception to confuse voters at the ballot box on November 8th. But only recently have we learned about one of their key players. Meet Measure F's Sacramento-based attorney Tom Hiltachk and his firm, Bell, McAndrews & Hiltachk.
Measure F's Master of Deception
As recently reported by the Santa Paula Times on October 21, Measure F's Hiltachk (left) is "nationally known for writing initiatives that mean the opposite of what they actually will do."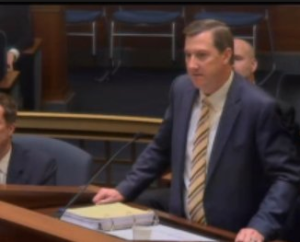 In a 2007 article titled "Votescam", the New Yorker states "Hiltachk and his firm specialize in initiatives that are the opposite of what they sound like."
"For many years the undisputed master of the misleading initiative has been Thomas Hiltachk," says the Huffington Post. "When political ideas won't fly with voters on merit, Hiltachk and company trick Californians into voting against their wants and interests — and use every legal maneuver possible to keep voters unaware."
Don't be duped by the lies and loopholes of Measure F's "Master of Deception". Vote NO on F and YES on C.