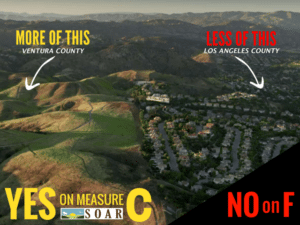 Volunteer for Measure C and the SOAR Renewal Campaign
We're going to need all the hands, feet and voices we can muster as we near the upcoming election. SOAR is being challenged by landowners and developers who are stopping at nothing to try and defeat us at the ballot box. While they have the financial backing of corporate supporters, we have the grassroots.
Volunteer Opportunities for Measure C:
SOAR needs volunteers for a number of activities as we head towards the November election. Here are some options where we could use a hand.